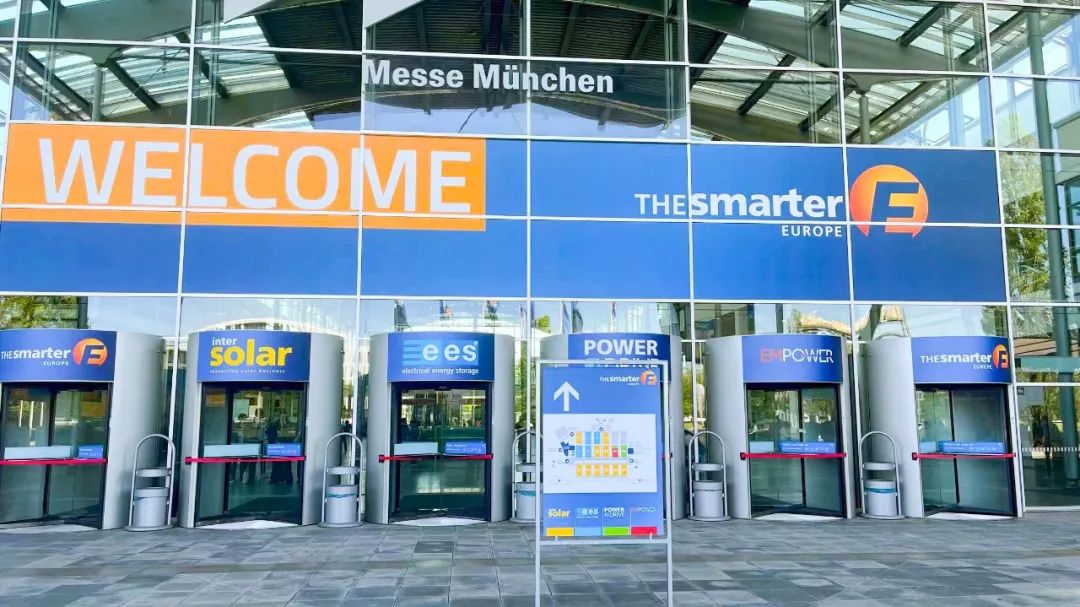 From June 14th to 16th, TSEE2023, the European Smart Energy Exhibition, took place in Munich, Germany, attracting a large crowd and creating a lively atmosphere. Leading global new energy company Sunrise Energy showcased its N-type high-efficiency modules,Aquaman series, energy storage star Aquarius batteries, as well as system integration and photovoltaic storage products, stunningly presented in Hall A2.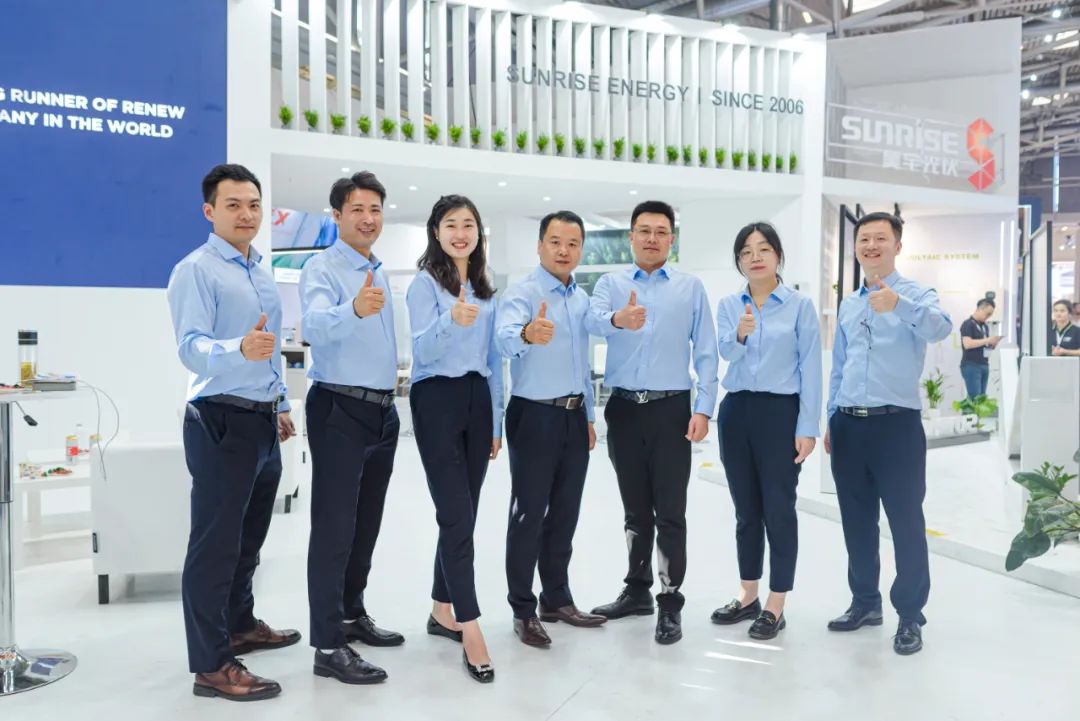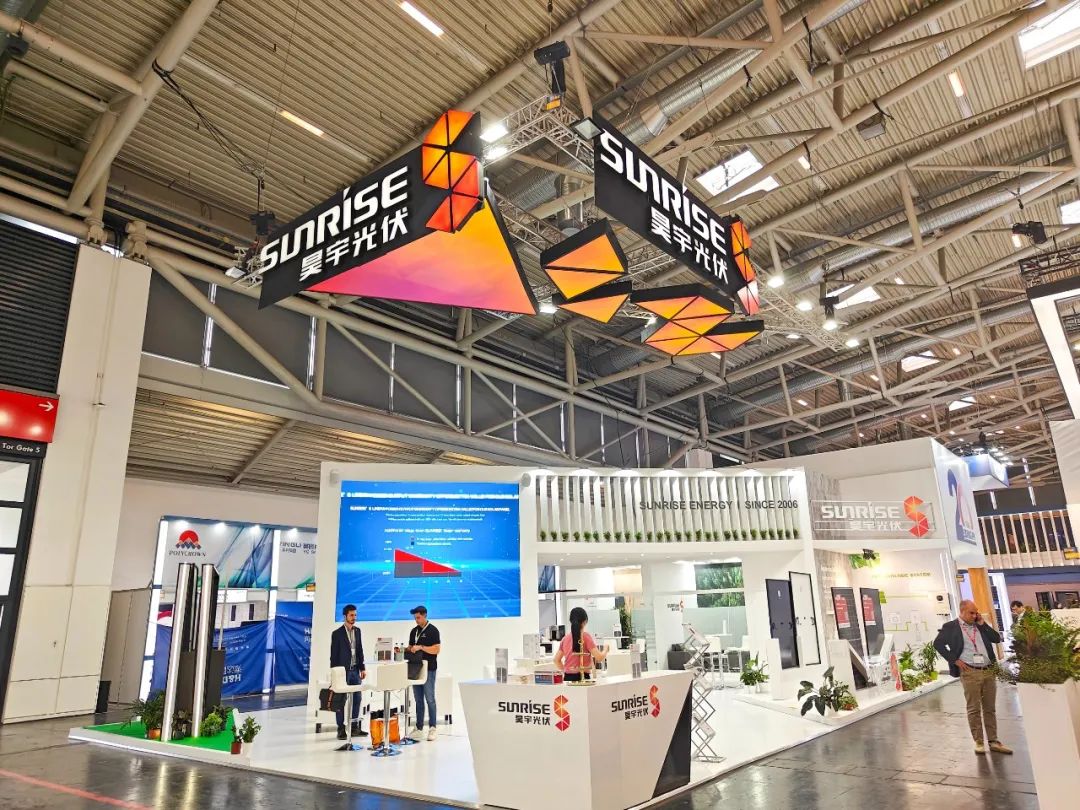 N-Type Modules: Stable and High-Yielding
The M10 series of N-type modules took the center stage at the exhibition, featuring 54/60/72 models, including full-black monofacial and bifacial modules. The M10 series modules are designed to meet the characteristics of the global rooftop market and the diverse needs of different regions. They have been widely used in large-scale ground power stations, distributed projects, and residential rooftops, both domestically and internationally.
The full-black modules based on M10 (182mm) solar cells have undergone rigorous quality testing by TUV and obtained invention patents. They are expected to serve over one million households in the European energy market, integrating aesthetics with architecture and becoming the photovoltaic stars on rooftops. The scene instantly turned into a frenzy of fans.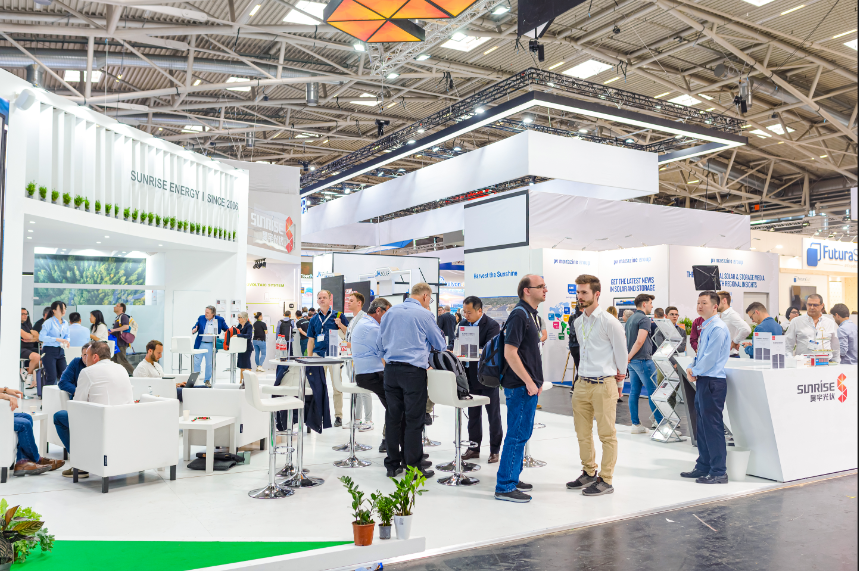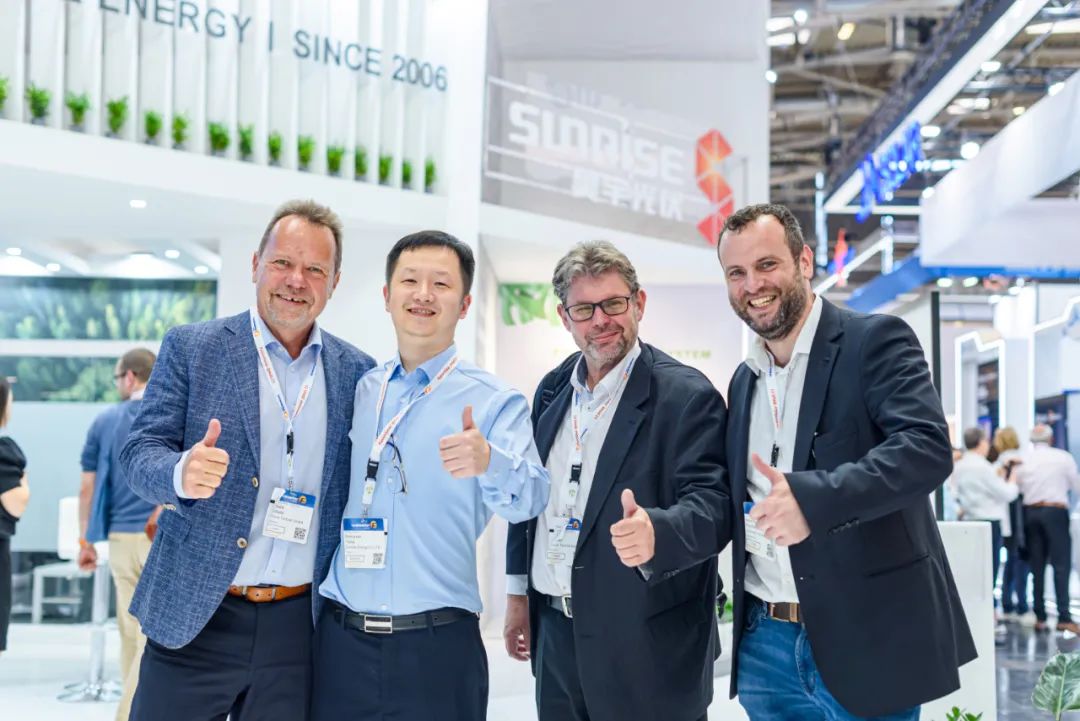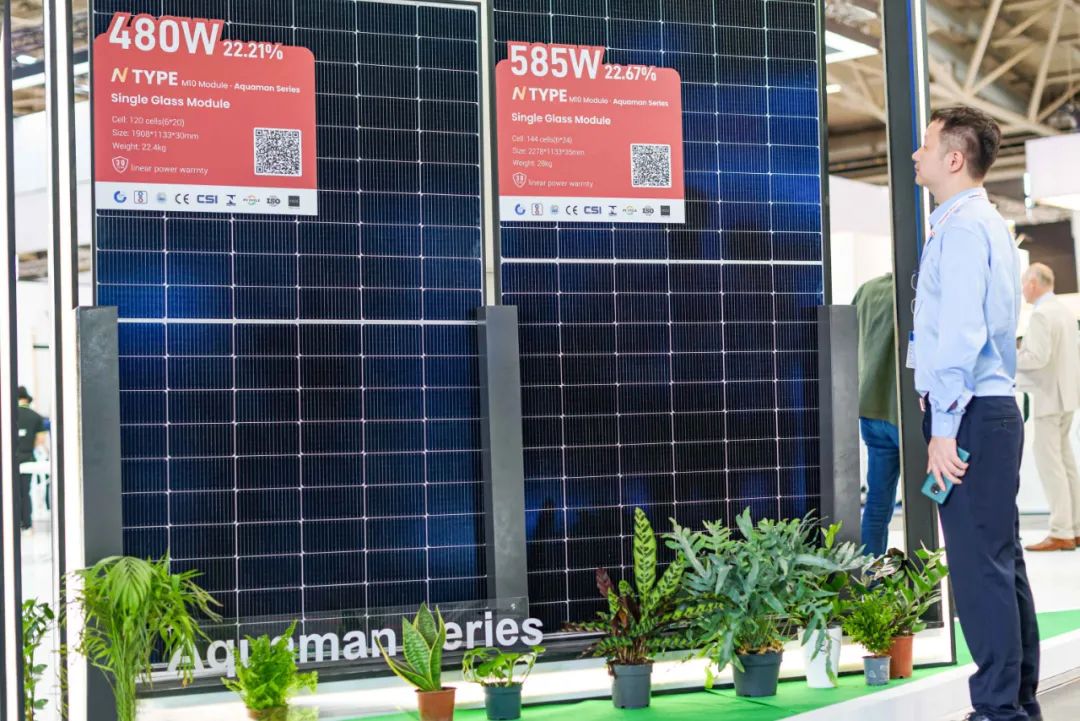 System Integration: Photovoltaic Storage Solutions
The system integration services focus on customer-side energy storage, combining distributed energy storage with customer-side installations. The technical team comprehensively considers installation environments, system costs, and end-user consumption to tailor the most economical energy storage solutions for customers. The exhibited household energy storage cabinets feature simple and practical design, IP55 protection rating, and can be installed both indoors and outdoors. They support wireless network/Bluetooth transmission for remote monitoring, diagnostics, and upgrades.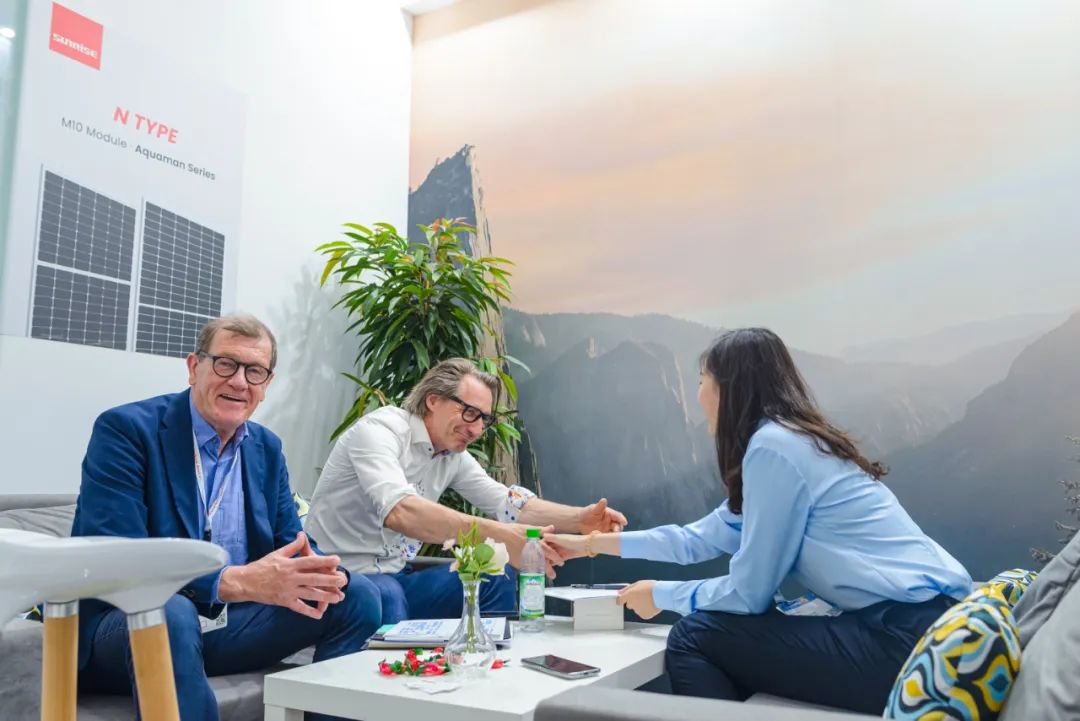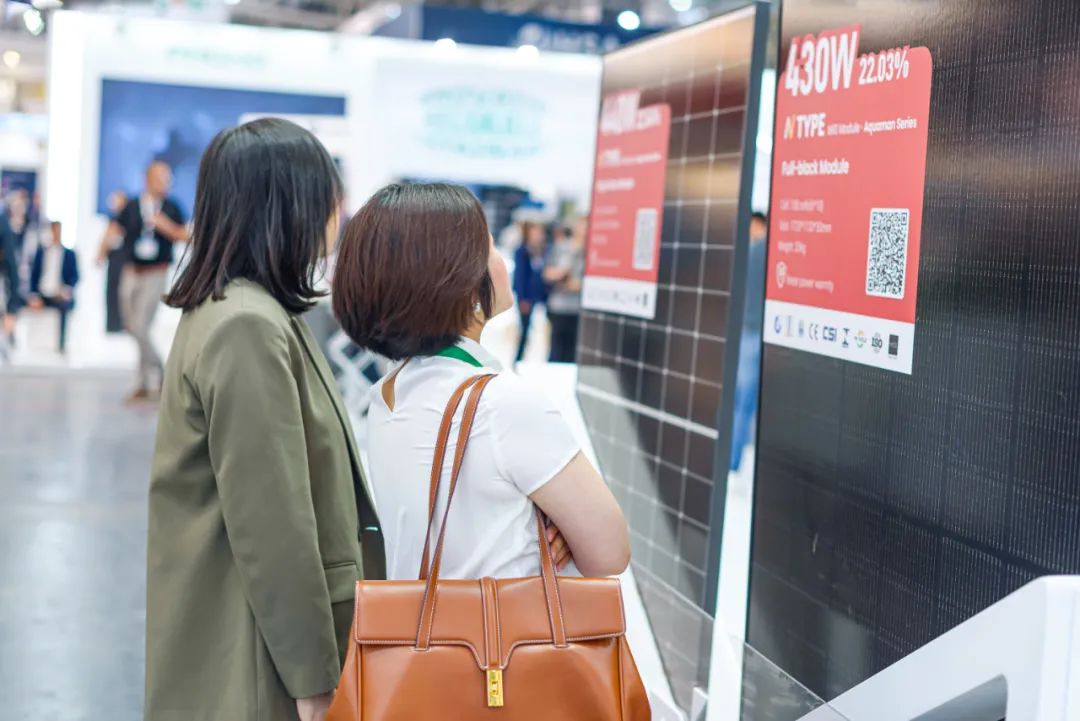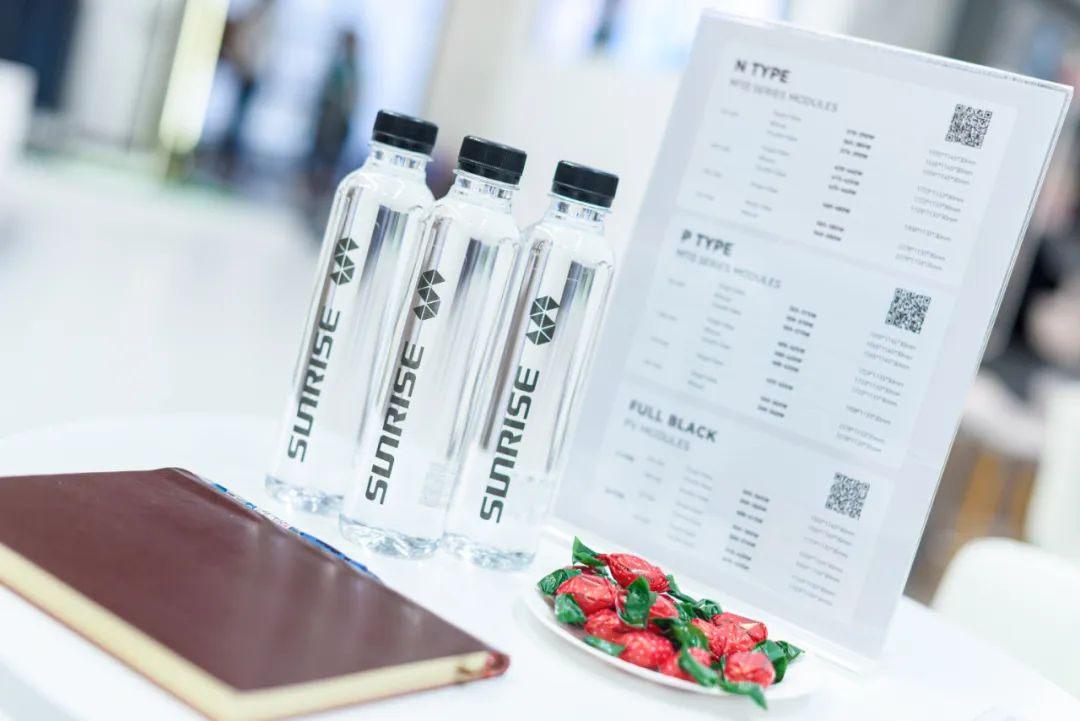 Frequent Good News: GW-Level Orders Signed on Site
As one of the global leaders in the new energy industry, Haoyu signed contracts on-site with seven local photovoltaic product and system solution providers from Germany, Sweden, Morocco, and other countries. The aim is to supply Sunrise's M10 series modules, Aquaman series, for various projects in Europe, Africa, and other regions, expanding the brand influence of "Good Modules, Made by Sunrise."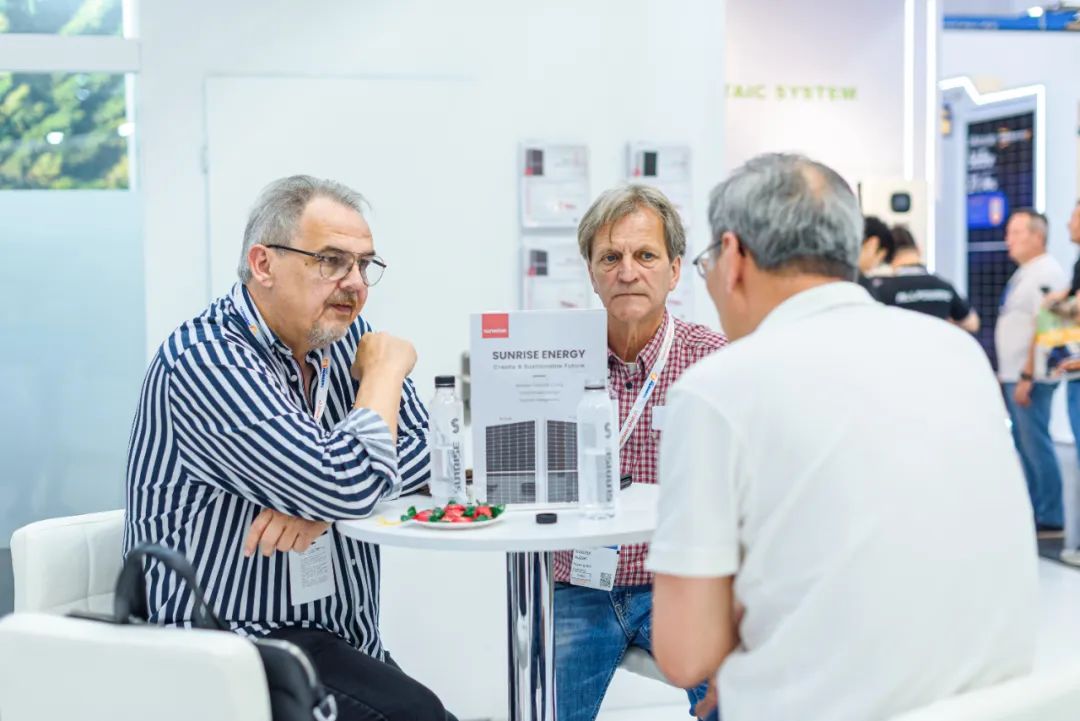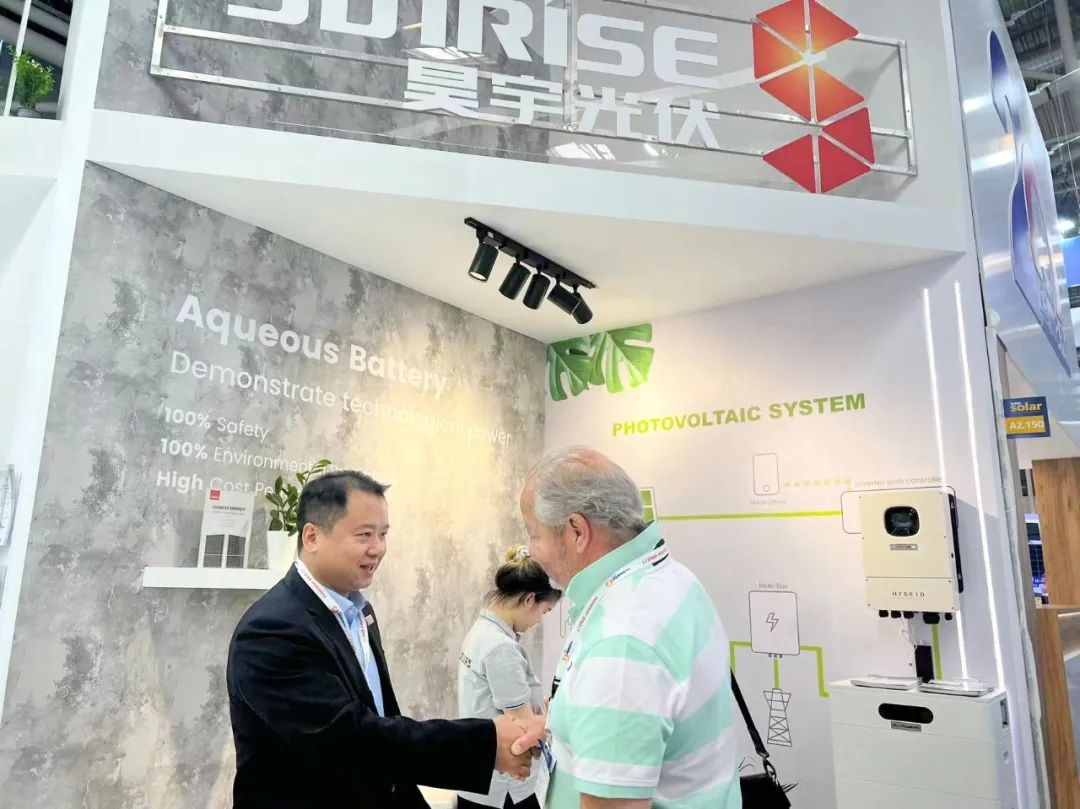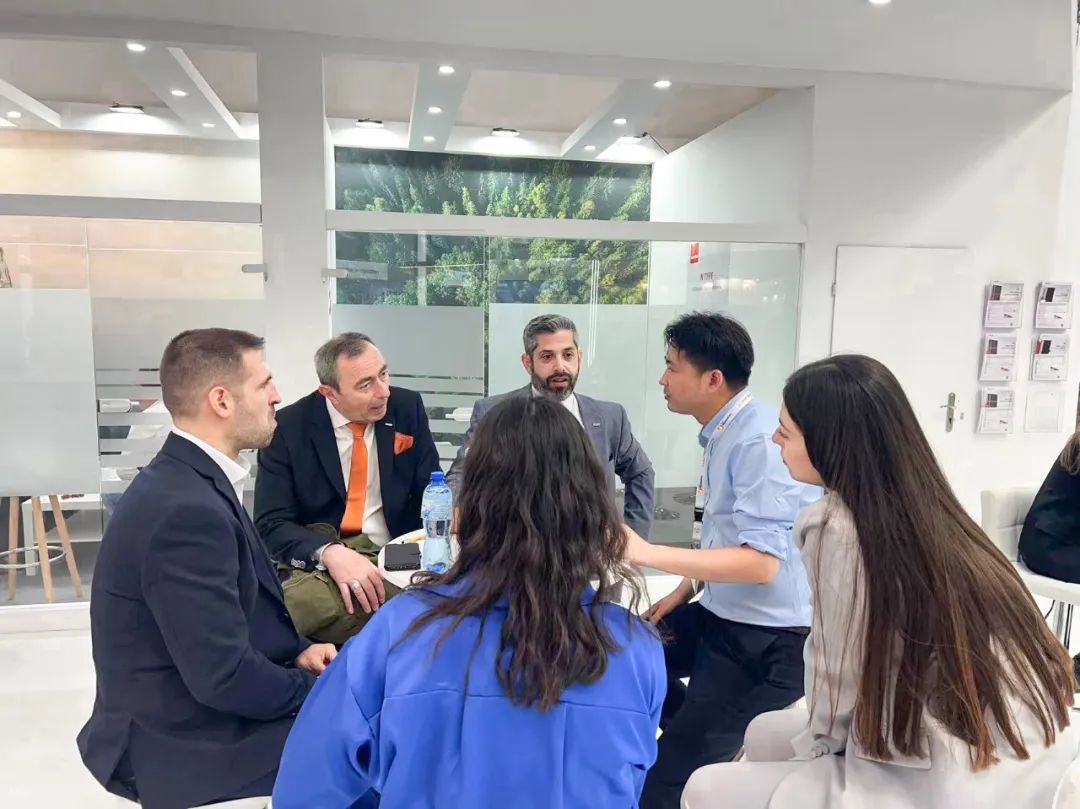 In the future,Sunrise will continue to work with more global photovoltaic partners to cultivate this sunshine industry, truly promoting the development of green energy worldwide through solar energy and contributing to the creation of a zero-carbon future for the planet.