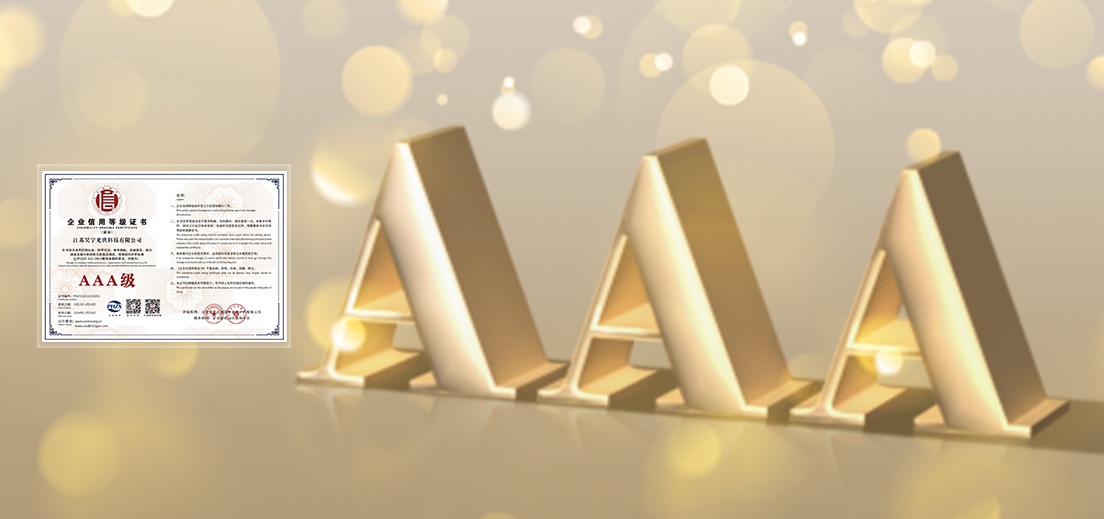 Recently, Sunrise Energy has won the highest level of Chinese corporate credit: AAA credit rating and has become a benchmark enterprise in the industry's credit rating. The rating results are publicized on the corporate integrity public service platform: China Bidding Network. The assessment criteria include the enterprise's credit records, operating conditions, financial indicators, development prospects, quality assurance capabilities, market operation capabilities, and other indicators. With these data, we can assess an enterprise's integrity building, market quality credit management, and service level.
Relying on the leading intelligent manufacturing process, high-quality battery and module, and industry reputation, Sunrise Energy has been a powerful enterprise. Starting from the source of production, Sunrise strictly controls every procedure and restrains itself with professionalism and rigor to make sure every product delivered to customers can withstand rigorous monitoring and harsh environment inspections.
Speech from Yuan Qinghua, CEO of Sunrise Energy:
Following the proposal of the relevant strategic goals of carbon peaking and carbon neutrality, it belongs to the battle of China's "national fortune", which hides the great opportunity for the next 40 years. And taking the photovoltaic train of "entire county promotion", the development of green energy economy is promising all over the world.
Photovoltaic solar energy and wind energy are facing developing strategic opportunities. As a veteran photovoltaic company with 16 years of experience in the industry, Sunrise Energy's main business covers solar module manufacturing and sales, solar system sales, centralized photovoltaic power stations, project solutions such as fishing light, agricultural light, forest light, and solar storage, solutions of optical storage and charging tube integrated smart energy. Among them, the solar energy system covers more than a thousand solutions for households, commercial distribution, small and medium-sized power stations, etc. And the business scale covers more than 50 countries around the world. Up to now, it has provided customized solutions of solar module products and photovoltaic system integration for more than 80 countries around the world.
Sunrise Energy adheres to the entrepreneurial spirit of innovation, transcendence, and pursuit of excellence persists in creating value for customers, and truly creates a sustainable future through clean solar energy.